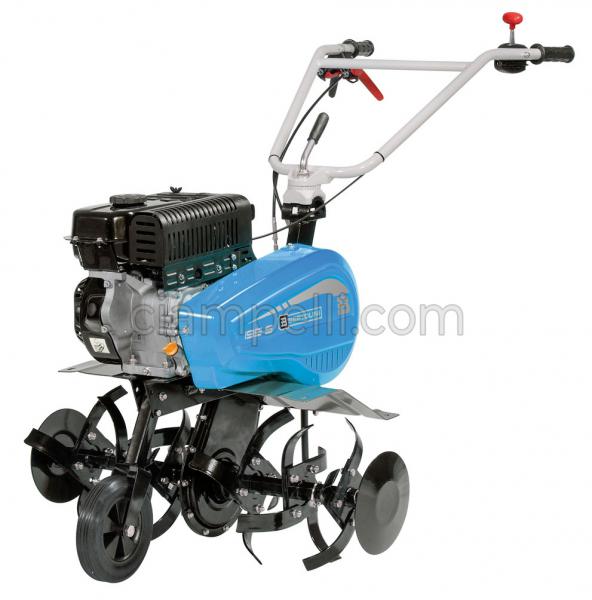 BERTOLINI 195 S Rotary tiller, Engine Emak K 800 HT OHV, Tiller 82 cm
PETROL ENGINE - Recoil starter
Ciampelli Price: On demand
BERTOLINI 195 S Rotary tiller,ٍ Engine Emak K 800 HT OHV, Tiller 82 cm
Ideal for home gardeners who need to soften up the soil for seeding, this model offers an excellent combination of manageability and user-friendliness.
Front wheel for easy transportation of the machine. The wheel can be easily folded upward without tools to facilitate operations on the ground
Handlebars with horizontal and vertical adjustment to allow the operator to assume the correct posture while working
82 cm rotor with three elements per side with lateral protection discs.

Technical data
Gearbox 2-speed (1 forward + 1 reverse)
Rotor 82 cm, can be reduced to 55 cm, with lateral protection discs
Handlebars with vertical and horizontal adjustment
Clutch belt with tensioner
Front transport wheel yes