Brush mower 55 cm for BCS two wheel tractor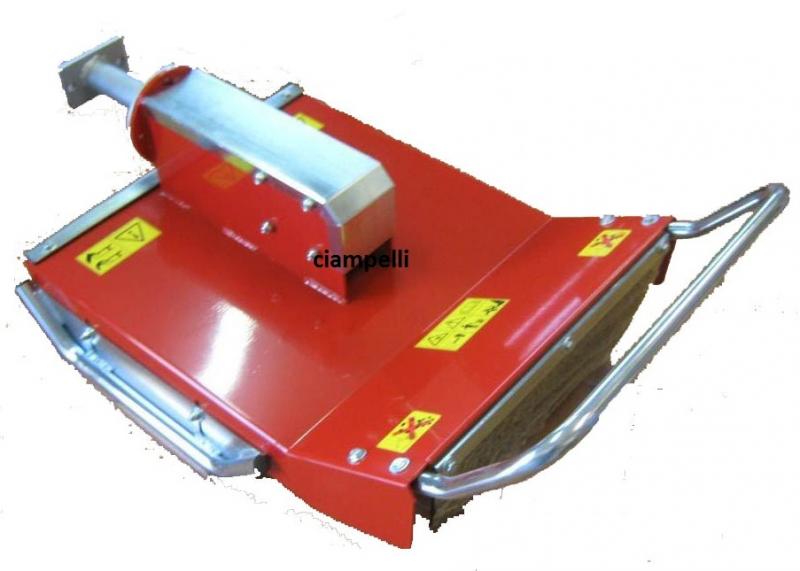 List price:

1.123,75 €

- 20%
Ciampelli Price:

899,01 €
Share on:

Brush mower 55 cm
Universal brush mower with blades 55 cm
Manoeuvrable and so suitable to the maintenance of lawns, uncultivated lands and cultivations.
Hand-made production: 100% MADE IN ITALY
Made of best materials
This models is for bcs - pasquali - ferrari tractor, but is also suitable for almost all brands of 2 wheels tractors: contact me to check the compatibility
Heavy duty flail mower
Perfectly balanced !
Height adjustable slides
Brush mower equipped of 2 steel blades (interchangeable) that allow to cut any type of shrub
TECHNICAL DATA:
Brush mower with steel blades

Cutting width 22" ( 55 cm )

Number of blades: 2

Minimum power required: 5,5 hp

Turns / min : 2700

Adjustable slides

Dimensions (cm): 65 x 95 x 28

Weight 86 lbs (43 kg)

Equipped with safety protections according to ce rules and standard cardan shaft.