BCS RollerBlade 75 cm Flail Mower for Two Wheels Tractors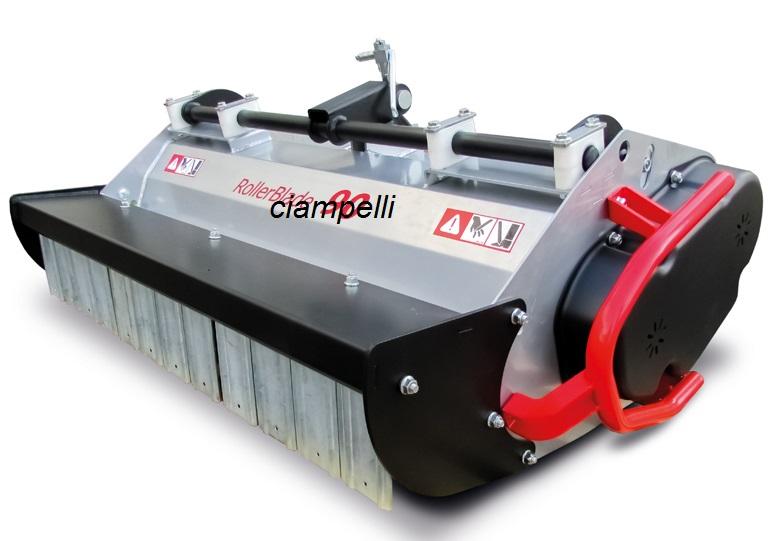 Ciampelli Price: On demand
BCS RollerBlade 75 cm Flail Mower for Two Wheels Tractors
The single-rotor heavy duty mower with mobile blades, RollerBlade is the ideal attachment for the heavy duty maintenance of uncultivated land, forest undergrowth and rural parks, also in sloping areas.
Featuring transmission with gears in oil bath, and a solid steel structure which ensures durability over time, the cutting single-rotor is mounted on bearings that can easily withstand even the toughest stresses.
The 'Y' blades pulverize brambles, shrubs, weeds, vines, and deposit them in a uniform manner over the entire cutting width.
The rear anti-scalp roller adjusts the cutting height while the wide front opening with movable steel protections facilitates the flow of the material to be shredded.