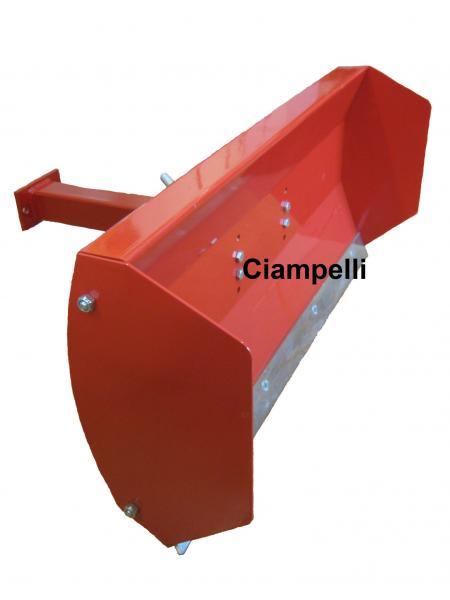 Adjustable Snow Plough blade for two wheel tractor
List price:

398,66 €

- 25%
Ciampelli Price:

299,00 €
PROFESSIONAL SNOW PLOUGH BLADE FOR 2 WHEELS TRACTORS
Attention: the lower part of the blade is not coloured in silver anymore, now is coloured in RED.
Handcrafted product made with care, assembled in Italy entirely by hand.
The bottom plate steel reinforcement is very durable and the article is extremely
In fact you can use as both snow plough and sprinkle sand, gravel, etc. ..
The skids are adjustable in height: within seconds you can adjust the direction of the blade.
In fact, just choose the desired position and insert the dowel.
The machine is compatible with almost all types of two whell tractor.
TECHNICAL DATAS

Working width

90 cm

Working height

42 cm

Sides depth

23 cm

Length of attack

44 cm

Lower Skids

adjustable in height

Bottom plate reinforcement

In steel