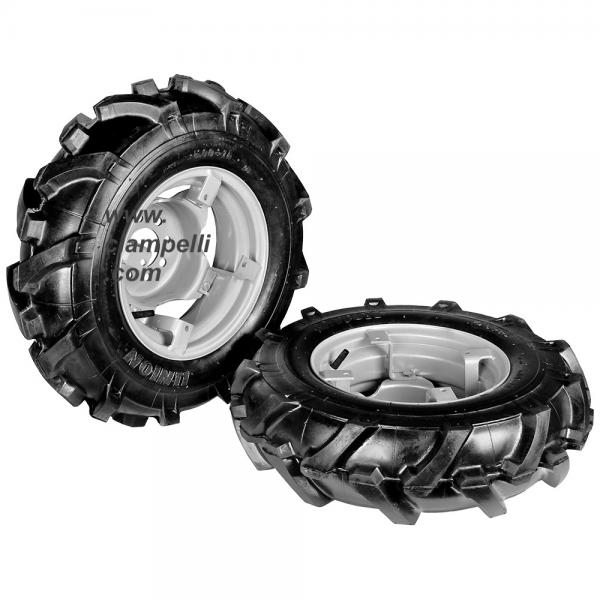 x2 BCS pneumatic wheels Tractor 5.0-10
Ciampelli Price: On demand
x2 BCS originals pneumatic wheels Tractor 5.00-10 for BCS 740
Wheels especially designed for BCS two wheels tractors,
These pneumatic wheels are especially suitable for agricultural use as the tread ensures good grip on both hard and soft terrain.
The size of the wheels on each BCS power unit is very important.
The larger wheels provide more height, and so increase the versatility of the tractor.