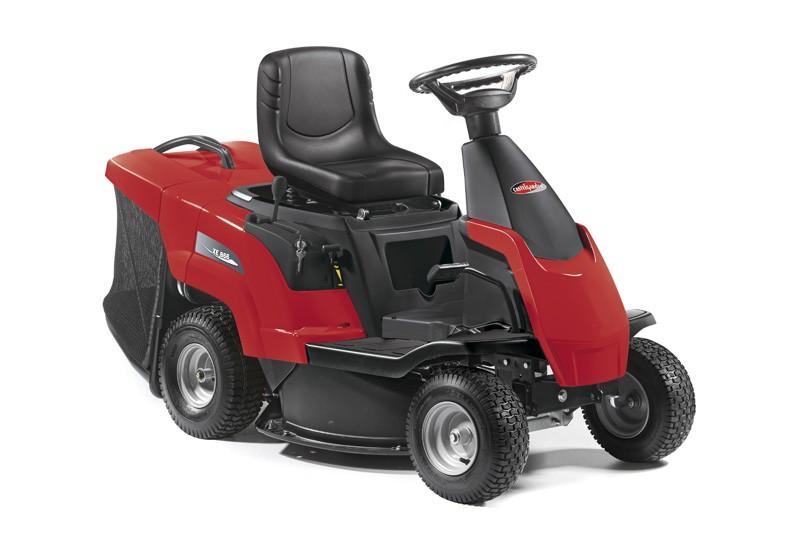 GGP CASTELGARDEN XE 75 VD Lawn Tractor
Ciampelli Price: On demand
XE 75 VD
The smallest Castelgarden rider, it features a single cutting blade and a 63 cm cutting deck which can be set for 5 different heights ranging from 30 to 75 mm.
XE Series is equipped with the new continuously variable transmission which give the user a hydrostatic speed control feeling.
XE 75 VD is equipped with Honda GCV 190 engine 190 cc displacement and electric start.
SPECIFICATIONS:
Engine brand: powered by Honda
Engine: Honda GCV 190
Engine net power: 3,19 kW at 2.700 rpm
Deck width: 63 cm
Dech width inches: 25"
Cutting system: Compact garden rider
Blade type: Collecting-mulching blade
Trasmission: variatore
Cutting height interval: 5 pos. from 30 to 75 mm
blade engagement type: manual
Grass box capacity: 140 L
Fuel tank capacity: 3,8 L
wheel sizes: 11"- 13"
Battery carger: yes
Weight: 125 kg
overall dimensionos: 180x73x106 cm