BERTA SHARK 850 flail mower 85 cm for two wheel tractor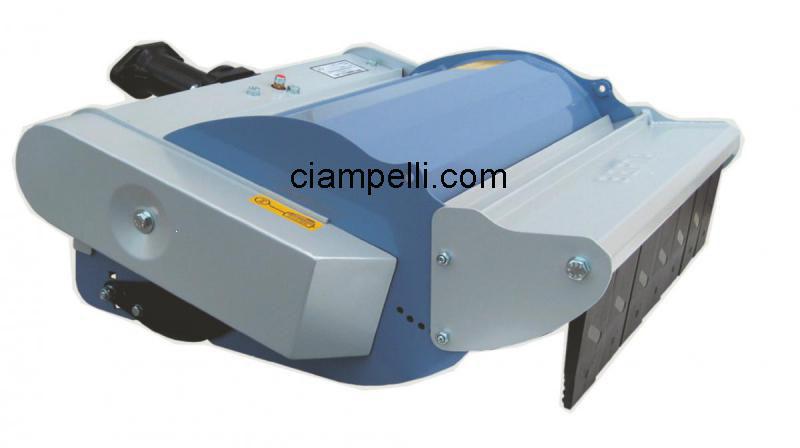 Ciampelli Price: On demand
Share on:

BERTA BERTA SHARK 850 flail mower 85 cm
100 % Made in Italy
The standard attach is compatible with the BCS FERRARI PASQUALI CAMON two wheel tractor (new type PTO)
It is also possible to make the attach for BCS old type PTO or other brands of two wheel tractor e.g. GOLDONI, GRILLO, CARRARO etc..... with extra 30 Pounds.
Ideal for heavily overgrown areas, this flail can be used even in 3rd gear on machines with this capability, where no collection is required.
The machine has free and resistant swinging blades that cut and mulch overgrown vegetation as brambles, bracken, overgrown grass and small saplings.
It's possible regulate the cutting height from 2cm to 10cm.
The material arrives to the blades thanks a wide open front while the unnecessary scalping of the ground is avoided from a full width steel rear roller.
There are also two cutting widths available, 65cm & 85cm to fit the BCS two wheel tractors, BCS crusader power scythes, BCS commander and CAMON rotavators.

TECHNICAL DATA:
-safety catch according to the law
-flail with steel and adjustable blades
-width of work: 85cm