BELLONMIT MFM 700 drum mowers rotary mower single disc for two wheels tractors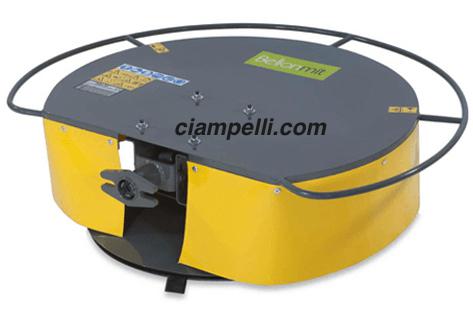 Ciampelli Price: On demand
Share on:

BELLONMIT MFM 700 drum mowers rotary mower single disc for two wheels tractors
MFM and MFB drum mowers fit walk-behind tractors from 5 to 18 Hp (from 4 to 14 kW).
Light and easy to be mounted by using customized joints for the application to the different walk-behind tractors.
A compact design reduces possible bumps and makes this implement very easy to handle for a fast and accurate work in any conditions.
Drums are equipped with swivel knifes that retract when an obstacle is met.
A lower free disc allows the cutting disc to follow the contour of the ground, independent of the tractor axle.
Technical specifications:
Gear box with free wheel inside (safety system)
Easy and quick maintenance
Automatic system to follow the contour of the ground
Minimum power required: 8 HP
Working width: 700 mm
Discs and drums: 1
Blades: 4
Retractable blade system
Dimensions: 370x1100x1100 mm
Weight 60 kg